Is your garbage disposal not working properly and you are searching out ways to fix this problem?  Proper functioning of a garbage disposal is highly necessary. Many homeowners are not aware of solving repairing problems of a disposal and often complain that garbage disposal is not working appropriately. In order to ensure appropriate functioning of a disposal, you must know about all precautionary measures. Checking of disposal should be done on priority basis.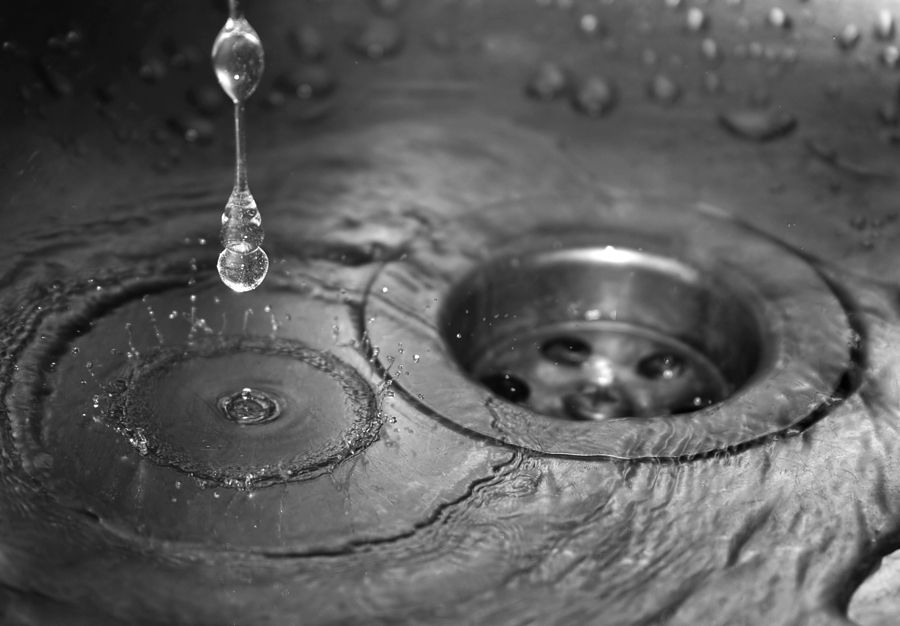 Disposal not Turning On
If the garbage disposal does not turn on, there might be a tripped circuit or some electrical issue. The solution is that you can unplug it once, plug it again and
click on reset button. Popping out of reset button can be another reason why the disposal fails to turn on. Prior to hit reset button, the most important step is to check that the disposal has ample time to cool down. If there is any trouble in cooling, you must run cold water into drain. You can easily get rid of this problem. Then you need to flip garbage disposal and click reset button.
However, in case of some electrical problem such as tripping of circuit breaker, check the electrical panel in order to reset the breaker. Remember if the garbage disposal switch flips, it may lead to tripping of breaker.
Clogged Disposal
There is a possibility of occurrence of clogging due to stuck flywheel. Sometimes, a choppy noise comes out of the disposal and most of the people get confused how to avert it. Stucking of the flywheel can be the reason behind this sound. You can free stuck flywheel by using a wrench and going within the unit. Meanwhile, you can also try to dislodge the flywheel.
To remove clogging, start running cold water through sink. Then, flywheel will move smoothly and if still not, you have to clean drainpipe and clog by going underneath the unit.
Permanent or Temporary Breakage
Almost all garbage disposals work for a protracted period; plenty of them have less shelf life. If you think that the disposal is permanently broken, it needs to be replaced. In this circumstance, please do not try to fix the problem. Rather than bursting out your anger and causing any further damage to the disposal, you must get in touch with a professional plumber in order to get it replaced within short span of time. Seeking out a professional advice can help you in deciding that the device is temporarily or permanently broken.
Jamming of Garbage Disposal
Heavy food waste can certainly jam the disposal. Potato peels and tough food waste are not easy to grind up. Another possibility of a jam is dropping of some jewellery items accidently. Almost all the garbage disposals have powerful motors with one or more horsepower; still the motor can jam or overheat in a rapid manner. It further results in stopping electricity flow to safeguard motor. At that point, of time, reset button also might stop working properly, then the only option you have is setting the grinding plate free. It will surely eradicate the jamming inside garbage disposal.
In addition to this, you can make use of pliers for going underneath the unit. Allen wrench is an outstanding tool for spinning the blades. Try avoiding meatballs, rubber, glass, bones and heavy substances. Such materials are difficult to grind. Always turn off the disposal when there is a clogging drain. To eradicate jam, you need to utilize a drain snake or disconnect the trap.
Using broken blades
Broken blades can be a reason for improper functioning of a garbage disposal. Utilization of sharp blades is highly necessary for smooth running of disposal. It is advisable to check the blades on regular intervals. If you notice that the blades are getting fragile, you can use ice cubes in unit. As soon as the cubes enter into the unit, the blades will work properly and it ensures longevity of the blades.
Improper Care of Garbage Disposal
A garbage disposal requires care and maintenance on regular basis. Any negligence in care can lead to devastating results. Do not use any chemicals or pour bleach for the unit. Whenever you use the disposal, you should always run water. Overfilling can be another issue. As a homeowner, you should also clean the disposal. If some unnecessary material is inserted into the disposal, you can use  pliers and tongs. Rock salt can be best to eliminate debris from disposal. In absence of regular cleaning, there can be some bad smell coming out of the disposal. Grinding a lemon and running water are some of the excellent ways to avoid bad smells of food waste. Broom handle, rigid wire, screwdriver, Allen wrench and pipe wrench are the useful tools for handling troubleshooting of a garbage disposal.
Leakage in Disposal System
This is another major issue which countless homeowners come across. If there is any leakage in disposal system, replacement of rubber gasket should be done immediately. Drain connections should be checked. Sometimes, loosening of sink flange ring can also lead to leakage and therefore, it is necessary to ensure that the ring is tighten up.
Presence of Crushed Glass
A crushed glass does not allow disposal to work efficiently. Some of the tongs have big sized shards. It is highly essential to remove these. Furthermore, cutting up an old kitchen sponge is an ultimate option.
Grinding Issues
Grinding food waste into small particles is the key role of garbage disposal and if a disposal is experiencing a grinding problem, then it needs to be sorted out at the earliest. In most of such cases, resetting the button on motor can ease the issue. It is equally important to check whether the outlet on which the disposal is plugged has electricity. Clog or jam is some of the most common reasons of improper grinding. Alan wrench is an exceptional tool, which is ideal in this situation.